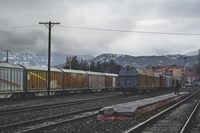 C.H. Robinson announced the launch of its trans-Eurasian rail freight service between China and Europe. The new service offering connects eight origin terminals in China with eight destination cities in Europe.

"The new rail line complements our air and ocean offerings, giving customers the ultimate in flexibility. It is for freight that requires faster transit times than ocean, at twice the speed, with substantial savings over air," said Mike Short, president, Global Forwarding at C.H. Robinson. He notes the new service is a convenient direct link to and from China's booming economic cities to multiple countries and destinations in Europe. "C.H. Robinson's strategic development of European gateways gives customers more choice, along with exceptional service and competitive pricing."

With the new routes, customers also have more sustainable service and wider coverage. C.H. Robinson offers empty container pick up, collection at factories, customs declaration at origin, customs clearance and further pan-European distribution by intermodal and truck services at destination areas. Full block train, single or multiple containers, LCL shipments and oversized cargo are available options.

Ivo Aris, vice president, C.H. Robinson Europe Global Forwarding, added: "Until recently, a large percentage of container shipments from China to Europe were delivered by sea. By adding this service to our portfolio, we won't compete with ocean shipping or air freight, but rather further complement the breadth of services we already offer to our customers."

Each freight train requires 18-20 days to complete the tour between terminals in Zhengzhou, Zushou, Wuhan, Yiwu, Xiamen, Shenzen, Guangzhou and Chongqing in China, with the cities of Melaszewicze, Hamburg, Duisburg, Milan, Tilburg, Lyon and Paris in Europe, and Barking in the UK.
About CILT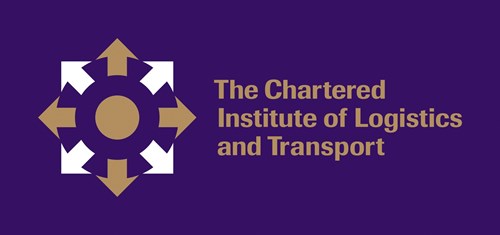 The Chartered Institute of Logistics and Transport(CILT) in the UK is the membership organisation for professionals involved in the movement of goods and people and their associated supply chains.

Members of the Institute are involved in the management and design of infrastructure, systems, processes and information flows and in the creation, management and development of effective organisations. The work of our members impacts directly on people, society and the environment, on business profitability and economic growth.

First established in 1919, The Chartered Institute of Logistics and Transport in the UK is a registered charity and part of the CILT international family with over 33,000 members in countries across the world.
Our vision is for The Chartered Institute of Logistics and Transport to enable innovation, excellence and value creation for both individuals and corporate bodies by being the leading membership organisation and education provider within our community of professionals.