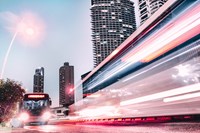 The Chartered Institute of Logistics and Transport's (CILT) Bus & Coach Policy Group has released its latest paper: Factors affecting local bus demand and potential for increase. Read the paper here.

The paper – co-authored by Professor Stuart Cole CBE, Emeritus Professor of Transport (Economics and Policy), University of South Wales, and Peter White, Emeritus Professor of Public Transport Systems, University of Westminster – draws on evidence regarding overall demand factors and seeks to show how bus patronage has declined and how demand can be brought back. Bus ridership in Great Britain has declined in passenger terms over recent years. Between 2004/05 and 2018/19 there were significant passenger number reductions of more than 20% in Wales, Scotland and England's metropolitan areas, while in London and in the English counties' passenger numbers had increased.
However, variations exist, with southern England cities such as Brighton, Bournemouth and Bristol, and in Scotland, Edinburgh, seeing growth in bus use. In Wales, the TrawsCymru interurban bus network bucked the overall trend with an increase in its passengers from 0.473 million (2007/8) to 2.033 million (2018/19). In England, the bus customer base pre-Covid was comprised of education and commuting trips (42%), followed by shopping (20%) though the latter has been falling for some years partly, it is suggested, by increased out of town centres that are not serviced by bus. Bus demand in Britain has been strongly affected by the pandemic. Service levels are now restored to their March 2020 levels on most routes with government support plugging the financial gap.
In this paper, a wide range of published research evidence on bus demand is reviewed, including sensitivity to fares and service levels, along with other factors. Simpler fares structures may help to attract passengers such as zonal prices or a multi-ride/multi-operator ticket or contactless bank cards. These bring lower operating costs through shorter dwell times at stops. Competition from the car, cycling and walking is critical, especially in terms of overall journey time, particularly where bus priority is limited. Recent surveys have examined the factors that will attract passengers to buses: some of these factors also appear in the Bus Strategy for England.
These include:
Improved punctuality and reliability

Frequent services

The journey experience linking the bus environment, clean vehicles, driver attitude, on board information
One ticket for all bus, train and tram operators (as London Oyster, Netherlands Chipkaart, concessionary bus pass)
Integrated timetables particularly where frequencies are low
More frequent evening and weekend services
About CILT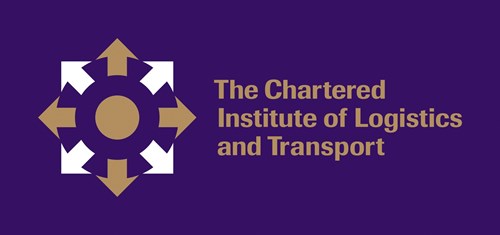 The Chartered Institute of Logistics and Transport (CILT) in the chartered body for professionals involved in the movement of goods and people and their associated supply chains. We bring together the five distinct communities of Logistics & Freight Movement, People Mobility, Planning in Transport, Operations and Supply Chain Management and Sustainability & the Global Community and provide specialist activities and multi-sector engagement through their associated forums and policy groups.