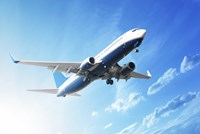 Airlines create schedule to enhance customer choice, including new nonstop service between Portland and London

Delta Air Lines and Virgin Atlantic today announced changes to their respective summer 2017 schedules to optimise their joint network between the USA and the UK. The move reflects the strong partnership between the two airlines, which is focused on offering customers more travel choices and flexibility.

The changes are as follows:
For Delta

A new four times a week London Heathrow to Portland, Oregon seasonal service will begin on May 26, 2017, the first between this U.S. West Coast city and London.

Beginning March 26, 2017, the airline will add a second London Heathrow to Detroit service. This new flight replaces Virgin Atlantic's daily Detroit to London Heathrow service.

The airline will fly a third London Heathrow to Atlanta frequency, taking over the second daily service currently operated by Virgin Atlantic, beginning May 25, 2017. Virgin Atlantic will continue to operate one daily London Heathrow to Atlanta service.
For Virgin Atlantic
Beginning March 26, 2017, the airline will start flying daily between London Heathrow and Seattle, replacing the service currently operated by Delta.

A daily nonstop service between Manchester and New York-JFK will commence May 25, 2017 replacing the service currently operated by Delta. Delta will resume service for the winter 2017.
Erik Varwijk, Executive Vice President, Commercial, Virgin Atlantic said: "We are delighted to further optimise our joint services between the UK and the USA. Our most fuel efficient Boeing 787-9 aircraft will add additional capacity to the successful Seattle route, enabling more customers to enjoy the Virgin Atlantic experience on this brand new aircraft. In Manchester, deploying our Airbus A330-300 aircraft on this route will allow us to further meet the growing demand from the Manchester market, now offering a total of six direct flights to the U.S. after the recently announced new services to Boston and San Francisco. The network changes highlight the strength and flexibility of our joint venture, allowing us to make smart decisions that ensure the right aircraft are on the right routes for our customers."

Commenting on the changes, Dwight James, Delta's Senior Vice President Trans-Atlantic said: "Adding a brand new service to Portland while increasing the scale of Delta's reach across our Atlanta and Detroit hubs provides a comprehensive network of nonstop and connecting destinations for both Delta and Virgin customers. The flexibility to adjust our operations on routes between the UK and the USA is a solid reflection of the cohesive strategy we have across the trans-Atlantic. Since 2014, we have been building a partnership that is centred around the needs of our customers while providing network synergies for our airlines."

Beginning March 26, 2017, the airlines' joint summer 2017 schedule includes a total of 42 peak daily nonstop flights between the U.S. and the U.K. Of these, 28 flights will operate between London Heathrow and popular U.S. destinations such as Los Angeles, San Francisco, Atlanta and Washington and 14 flights will operate between Manchester, Glasgow, Belfast, London Gatwick and Edinburgh to popular U.S. cities.
The joint venture partnership between Delta and Virgin Atlantic continues to grow, allowing both airlines' customers to benefit from a high-quality and complementary travel experience with customer service being a key priority. In 2015, the JV connected almost 400,000 customers to over 200 destinations in the USA, on over 550 routes.
About The Chartered Institute of Logistices and Transport (CILT)
The Chartered Institute of Logistics and Transport in the UK - CILT(UK) - is the independent professional body for individuals associated with logistics, supply chains and all transport throughout their careers.
CILT(UK) - is the UK territorial body of CILT, which has a presence in more than 30 countries across the world. This network of members and contacts can connect all CILT members wherever they are in the world and constitutes the greatest resource of professional expertise within our areas of interest.