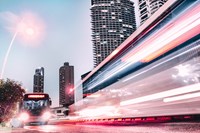 The mayor of Greater Manchester has said he will accelerate plans to bring the region's bus network back under public control.

Andy Burnham, who was re-elected on Saturday, said he would bring forward the introduction of a London-style franchise system by a year to May 2024. He urged bus companies "to work with us not against us". Stagecoach said it wanted to "ensure the region has a sustainable, high quality bus network for the long term".
Mr Burnham was re-elected as mayor in a landslide victory, being backed by 67.3% of voters. He said: "This is about getting on with the job, giving the public here what they have clearly voted for. Trying to delay us and frustrate us with legal action is not what you should be doing right now, respect democracy and work with us."
Greater Manchester will be the first area outside the capital to have a regulated bus system since the 1980s. It means fares, timetables and routes will be set by local authorities instead of private companies, but operators may be able to continue running services under a franchise system.
Pascale Robinson, who runs the Better Buses for Greater Manchester campaign, said: "Bringing our buses into public control will transform our bus network so that it can work for passengers, rather than for private profit. Doing it quicker will mean we can have connected regions where people can access their loved ones and jobs quicker."

But Stagecoach said: "We want Greater Manchester, its public transport and its people to be the best they can be. We are committed to working with the mayor and the combined authority to get through the pandemic and ensure the region has a sustainable, high quality bus network for the long term."
Mr Burnham also announced that 95 electric vehicle (EV) charging points would be installed in Greater Manchester in 2021, with a further 200 installed by the end of 2022. He said he would launch a new bike hire scheme in November with about 62 miles (100km) of cycling and walking routes to be completed by the end of the year. As part of the Metrolink extension plans, Mr Burnham said he had asked Transport for Greater Manchester (TfGM) to bring forward the business case for a tram system in Middleton. He said this would form part of a wider regeneration plan for the town.


About CILT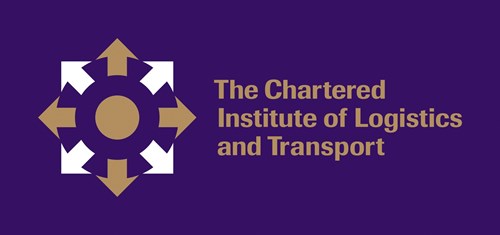 The Chartered Institute of Logistics and Transport (CILT) in the chartered body for professionals involved in the movement of goods and people and their associated supply chains. We bring together the five distinct communities of Logistics & Freight Movement, People Mobility, Planning in Transport, Operations and Supply Chain Management and Sustainability & the Global Community and provide specialist activities and multi-sector engagement through their associated forums and policy groups.