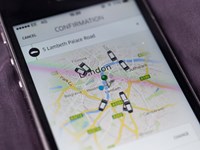 It seems that by later on this year, Londoners will be able to enjoy the use of driverless cars around the city.
Known as the Gateway Project, it will see the capital of England become one of the first cities in the world to have this mode of transport, reports New Scientist.
Exact numbers and routes are still to be decided, but the pods, as they're called, will be autonomous and they'll take you along public roads to your destination.
This is something of a revolution when it comes to transport and the vehicles are going to be piloted in small urban areas of the United Kingdom.
Testing the effectiveness of the pods will be Greenwich, Milton Keynes, Coventry and Bristol - meanwhile, other cities around the world that are going to be receiving similar test projects are Singapore, Austin, Texas and Ann Arbor, among others.
About The Chartered Institute of Logistics and Transport (CILT) UK
CILT(UK) - is the UK territorial body of CILT, which has a presence in more than 30 countries across the world. This network of members and contacts can connect all CILT members wherever they are in the world and constitutes the greatest resource of professional expertise within our areas of interest.
We have adopted a set of values which guide our work across the profession and enable us to be clear as to our purpose and our method. We will be inclusive and welcoming to all
promote professionalism and high standards
act at all times in an ethical way
create activities to inspire individual opportunity
care deeply about our environment, our economy and our society
be vibrant and progressive