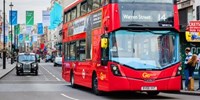 Central London's streets will become more efficient and have less bus-on-bus congestion as Transport for London (TfL) confirmed its plans to modernise the central bus network. TfL has made a number of improvements to its original proposals after thorough analysis of consultation feedback, with the changes ensuring that central London remains well served by public transport.
There are currently more buses than needed in the centre of the capital as a result of changes to how people travel, with demand dropping by 12 per cent in three years. The changes to routes in central London will make journeys better for many by improving reliability and reducing bus-on-bus congestion. It also allows for increased services in outer London where public transport options are more limited.

Reallocating resources from central London can take time, so the Mayor has provided additional funding from London's business rates to speed up investment in outer London. TfL is now consulting on a new bus route for a growth area in outer London at Kidbrooke. This route was already in the planning, but TfL has been able to bring it forward thanks to the extra funding. The new route 335 will better connect new homes in Kidbrooke to a key transport hub at North Greenwich.

The route is an example of how an efficiently organised bus network, with buses serving areas of growth, can support outer London and drive its economy. As well as the proposed new route 335, TfL has reviewed bus services in parts of Croydon and Brent, and will be confirming improvements in Croydon shortly.

TfL has carefully considered the responses from the central London bus changes consultation and its associated equality impact assessment, and analysis of this feedback highlighted areas where the proposals needed improvement.

Some of the proposed changes risked disproportionately affecting areas of London with fewer transport options, or where there were too many additional interchanges required to complete journeys. As a result, TfL has decided not to go ahead with proposed alterations to routes 11, 19, and 22.

The addition of new route 311, proposed to mitigate changes to these routes, will therefore now not be going ahead. The consultation process also highlighted how vital the 271 night service to the Whittington Hospital is, so TfL will not go ahead with its proposed plans to withdraw this service.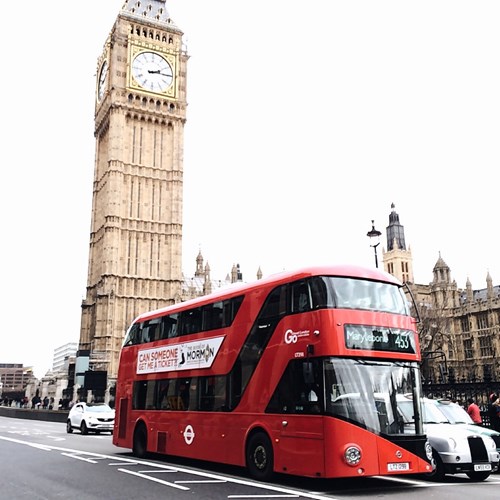 Additionally, routes 171, 388 and 476 will be amended to enable better interchanges. The proposed frequency reduction on route 242 will be less significant than originally proposed and its night services will be extended to Tottenham Court Road, providing better links into the West End.

TfL will go ahead with the other changes as proposed in the consultation. The changes will be delivered in two phases, in June and October this year. A full summary of the changes and the responses can be found at tfl.gov.uk/central-London-bus-consultation.

Geoff Hobbs, TfL's Director of Public Transport Service Planning, said: "London and the way people travel is always changing, but our bus network historically hasn't always adapted to this. Parts of our network have become inefficient and unreliable, with too many buses in the same places causing problems with congestion."

"We will tackle these inefficient central London pinch points and free up resources to allow for the growth of outer London's bus service with these changes, which are predominately minor route restructures or timetable adjustments. We're thankful for the feedback on our proposals, which has helped to improve them and make them work better for Londoners."

To ease inefficient pinch points, some routes will be shortened, providing an interchange onto other services that will continue to serve final destinations. Passengers can now use the Mayor's Hopper Fare to change buses unlimited times within an hour for just £1.50. TfL has also put in place measures to ensure that passengers whose interchanges now fall outside of one hour as a result of these changes will ultimately not be charged an additional fare. TfL is keen to ensure that the impact of the changes is minimised, so will continue to work with local authorities and stakeholders to identify where improvements to the public realm or bus facilities would complement the changes.

TfL is also committed to ensuring its bus fleet modernises with its network. The ultimate aim is for an affordable, accessible, safe, zero-emission, simple-to-use network, which would increase public transport use and support key growth areas.

If no action is taken, GLA figures show that by 2041, three days would be lost per person every year due to congestion on London's roads, and 50,000 hours would be lost to slower bus speeds in the morning peak every day.
About CILT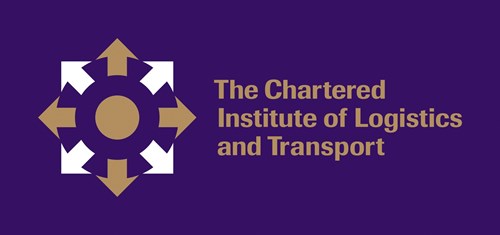 The Chartered Institute of Logistics and Transport (CILT) in the UK is the membership organisation for professionals involved in the movement of goods and people and their associated supply chains. Members of the Institute are involved in the management and design of infrastructure, systems, processes and information flows and in the creation, management and development of effective organisations. The work of our members impacts directly on people, society and the environment, on business profitability and economic growth. First established in 1919, The Chartered Institute of Logistics and Transport in the UK is a registered charity and part of the CILT international family with over 33,000 members in countries across the world.