The South Florida Regional Transportation Authority (SFRTA) Board of Directors awarded VTMI, a Transdev company, a new contract to inspect and maintain its track, signals and bridges for the agency's Tri-Rail operation.
Tri-Rail provides regional rail service to South Florida and links Miami, Fort Lauderdale and West Palm Beach along a 72-mile corridor that runs parallel to Interstate 95. Its service area is the fifth largest urbanized area in the U.S.
The agreement is a $161 million dollar contract for seven years that includes additional option years. The contract encompasses potential additional opportunities to provide rail infrastructure work for capital improvement projects upon request. Transdev will manage this contract with approximately 100 employees already partly mobilized for the full maintenance of way services that will begin in April 2015.
"We are honored to be awarded this contract and bring VTMI's forward-thinking approach and innovative solutions in rail infrastructure maintenance to SFRTA." -Paul Marshall, Vice President Rail Infrastructure and head of the VTMI team
"This new contract is a estiment of our capabilities to support local authorities with personalized and inventive solutions to turn their needs and expectations into reality, placing uncompromising safety at the heart of our proposals" -Jean-Marc Janaillac, Chairman and CEO of the Transdev Group
Well-positioned and organized partner for integrated high quality rail services for many years, Transdev operates in France, the United States, Germany the Netherlands, New Zealand, Sweden and Italy with a large variety of operations: international and interregional long distance lines, suburban or rural services and tourism lines.
About Transdev North America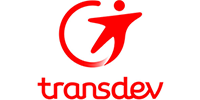 Based in Lombard, IL, Transdev, previously known as Veolia Transportation, is the largest private- sector operator of multiple modes of transit in North America, including bus, rail, paratransit, shuttle, and sedan and taxi services. Globally, Transdev operates public transportation in 20 countries. Transdev is committed to being the trusted partner of cities, transit authorities and airports through quality execution and innovations in mobility.
Through its VTMI group, Transdev offers clients a fully integrated suite of top quality services in rail maintenance and construction including project oversight, construction services, rail infrastructure development and maintenance expertise, all managed with excellence and competitively priced.