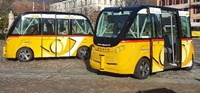 Are we speeding towards a future without privately-owned cars? There are compelling reasons to think that a combination of urbanisation, shifting cultural priorities and of course rapid technological change are set to radically reshape our concepts of transport. In this article we explore the factors, and consider what transport providers and technology suppliers must do to prepare.
Factor 1: Increasing urbanisation
Society is changing: as urbanisation increases, our cities have never been more congested; air pollution is a rising concern; and space has never been scarcer. Singapore is already tearing down car parks to make room for more effective public spaces; others will doubtless follow. After all, we simply cannot afford to allocate precious space to vehicles that sit idle 96% of the time.
In the coming years privately-owned cars will become less fundamental to our transport infrastructure. Already their appeal is reducing, largely due to increases in cost (parking, congestion charges) and inconvenience (congestion). Staggeringly, it is estimated that European drivers spend 106 days of their lives searching for parking spaces – and of course yet more stuck in traffic.
As Guardian writer Steven Moss eloquently comments: "Cars were invented as agents of freedom, but to drive (and, worse, to have to park) one in a city is tantamount to punishment."
Factor 2: The youth of today (and tomorrow)
We already know that younger generations aren't wedded to their vehicles in the same way as their parents. Indeed, Millennials value smartphones more than private cars. This is a significant driver towards the concept of 'Mobility as a Service' (MaaS), according to one detailed Guardian article.
Furthermore, Zipcar's annual "Millennial Survey" actually suggests that 45% of Millennials have made a conscious effort to reduce how much they drive in favour of other modes of transportation. Meanwhile, Jason Torrance, Policy Director at sustainable transport group Sustrans, says: "We're at a stage now in history where people, especially young people, want to have the choice whether to drive or not to drive […] the appetite is there for alternatives to the car."
Factor 3: Autonomous vehicles
Furthermore we know that many passengers don't especially care what form of transport they take: The American Public Transportation Association (APTA) reports that 70% of Millennials willingly use multiple travel forms several times a week. And while the industry rightly focus attention on the very different challenges of delivering fixed and demand response services, the reality is that passengers simply demand mobility. Critically, that form will be driven by a multitude of factors, from the time and day, weather, urgency, cost, travel congestion and type of travel (business or leisure).
Different transport modes mode are coming together under the umbrella of mobility; this trend is likely to increase dramatically with the onset of autonomous vehicles. In recent years there has been much talk of organisations such as Uber supplementing traditional fixed route services and thereby reducing reliance on private vehicles. But it is more likely that autonomous vehicles start to fulfil the perennial 'first mile/last mile' issue, thereby heralding a new age of public transport adoption.
Autonomous vehicles could be as little as 10 years away – and if that sounds ambitious, consider that the first iPhone was launched as recently as 2007. A lot can change in technology in 10 years.
Consider also the fact that autonomous vehicles are already here to some degree.
PostAuto Switzerland AG makes it happen. In Sion, a city in Switzerland, two autonomous shuttle buses run in the form of a pilot project. These so-called "SmartShuttle" are small buses without steering wheel with a capacity of 11 passengers. The maximum speed of these autonomous shuttles is 20 km /h. This impressive pilot project offers a free tour on a predefined 1.5 kilometer tour route, right in the middle of the Old Town of Sion. The two 'SmartShuttle' vehicles drive and stop without the need of a driver. Even if unexpected obstacles or pedestrians get in their way, the buses are able to stop automatically. The response time of the buses is faster than that of a driver thanks to advanced technology. In addition, they are also able to deal with elements such as narrow streets with remarkable ease.
Autonomous vehicle technology is real, and will only improve. And just as importantly, cultural acceptance appears to be no barrier: feedback from Sion indicates that passengers feel safe from their first moment on board.
If the public are ready and the technology is in place then there seems little to stand in its way. This is why Trapeze is already working with autonomous vehicle specialist BestMile to help public transport providers manage hybrid fleets with both autonomous and non-autonomous vehicles and integrate it into the Trapeze control system LIO.
A future vision
Some view autonomous vehicles as a threat to public transport. While this development undoubtedly has the potential to disrupt the industry – and especially slow moving organisations – there is of course also huge potential for savings in this area.
The power of autonomous vehicles weave into a better transport model. Could we work together to deliver affordable freedom of mobility for all in society, while simultaneously reducing pollution and congestion; and ensuring our cities have more green spaces for our children to play in and areas for recreation.
In short, autonomous vehicles are the key not only to a better transport, but even to a better life! The journey is certainly going to this direction. And Trapeze is already on board, completely committed to the company slogan 'Here for the Journey'!
About Trapeze Group
As stakeholders in the public transport sector Trapeze Group aims to match that dedication; recognising that we too play a vital role in this transport ecosystem. As Local Authority budgets continue to shrink - and commercial operators face similar constraints - our customers rely on us to deliver the tools they need to do their jobs with ever more efficiency.
Together we are working to increase the effectiveness of public transport; promoting it as not only the transport system of tomorrow, but of today.