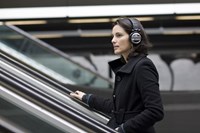 Trapeze Group today announced it is working with Easterseals, the indispensable resource for people and families living with disabilities, to provide educational content on public transit and the Americans with Disabilities Act (ADA). Together, Trapeze and Easterseals, who are actively advocating for new regulations, plan to inform transit agencies how to stay up-to-date on all ADA and public transit legislation.
In order to keep up with changing regulations, Trapeze and Easterseals are planning quarterly, customer exclusive webinars. The first topic concentrates on service animals and covers:
Tasks service animals are trained to perform
Types of non-traditional service animals
ADA requirements for serving customers who use service animals on public transportation
Many transit agencies in North America don't have a primary source for ADA information and the ones that do are still interested in learning more. As ADA regulations evolve over time, ongoing education is needed to keep transit agencies' services compliant, especially considering the aging population and trends associated with the increase in potential ADA ridership in years to come. In addition, the cost of paratransit trips has increased significantly over the past 20 years, yet transit agencies are expected to provide the same amount and quality of service.
"We are very pleased to bring this webinar series on the Americans with Disabilities Act and transportation services to Trapeze clients," said Donna Smith, Senior Director, Easterseals Project Action Consulting. "There are still a lot of questions about how ADA regulations translate into accessible services on the ground, and this webinar series provides us the opportunity to discuss this in greater detail."
The discussion, in the form of key webinar topics, focuses on areas that have new, recent interpretations of the law, making agencies question what they need to do in order to stay compliant with the new understandings. The other webinars focus on:
Reasonable modification to policy and practice
Fixed-route operations and serving customers with disabilities
Effective communication for paratransit and fixed-route customers
"According to a poll conducted last summer, Trapeze customers said they saw value obtaining third-party ADA information from a trusted source such as Easterseals Project Action (ESPA). Looking to make sure our customers were able to understand their new legal obligations, I began working with ESPA to help provide this information to our fixed-route and paratransit customers," said Jeff Zarr, Industry Solutions Manager – Demand Response, Trapeze Group.
Customers of Trapeze can find out more information about these exclusive webinars on Trapeze's customer community page, Collaborate. More details about each subsequent webinar will be posted as they become available. Customers looking for access to Collaborate can contact Trapeze customer representatives to attain access to these educational sessions.
About Easterseals
Easterseals Project Action Consulting, a division of Easterseals, provides customized training solutions and technical expertise on the Americans with Disabilities Act and accessible transportation for transportation providers, human service agencies, states, regional agencies, tribal nations, and communities with the goal of working together to build accessible communities for all! projectaction.com
For nearly 100 years, Easterseals has been the indispensable resource for people with disabilities and their families. Through the work we do in communities across America, Easterseals is making profound, positive differences in people's lives every day. Learn more at Easterseals.com.
About Trapeze Group – North America
Trapeze Group works with public transit agencies and their communities to develop and deliver smarter, more effective public transit solutions. For more than 25 years we have been "here for the journey," evolving with our public transport customers around the world helping them to move people from point A to Z and everywhere in between.