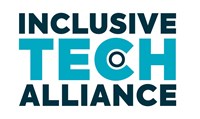 Trapeze Group UK Limited has today been announced as a Founding Member of a new Alliance being launched to improve diversity within the tech sector. The Inclusive Tech Alliance has been set up in response new research by agency Inclusive Boards that will show the sector is significantly lagging behind others on diversity within senior leadership.
The founder of the Inclusive Tech Alliance (ITA), Samuel Kasumu, who is also a member of the Prime Minister's Race Disparity Advisory Board said:
"Technology is increasingly playing an important role in driving our economy and there is a great need to ensure that everyone can fully participate in the jobs and opportunities technology brings. Trapeze and other organisations will be helping to find ways to inspire the next generation, and hopefully help to improve diversity within the sector."
Clair Clarke, HR Director at Trapeze commented: "Diversity and inclusion are about understanding, respecting and appreciating the different perspectives we bring to working together. I would love to see more women having access to information and inspiration to choose a career in technology – and the support to do so. We are delighted to partner with the Inclusive Tech Alliance and other UK technology companies to take the lead in driving diversity and inclusion further within our businesses."
As part of the official launch, over 100 firms will gather at the House of Commons, where the 100 most influential Black, Asian and Minority Ethnic (BAME) leaders in the UK tech sector will also be announced. Those featured in the top 100 include senior leaders from Facebook, LinkedIn, IBM, Twitter and financial services firm EY. The Inclusive Tech Alliance will be hosting a number of initiatives over the coming year, and Alliance members will be helping to drive change at policy and implementation level.
About Trapeze Group
Trapeze Group is a supplier of innovative, reliable and scalable technology solutions for the road and rail transport sector. Hundreds of private and public organisations across the UK, Europe, North America and Asia-Pacific use Trapeze software to improve and broaden the efficiency, quality and scope of their transport solutions, enabling them to provide customers with even more services in a more reliable and cost-effective manner.