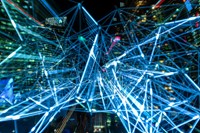 Specialist mobility technology provider Trapeze Group has successfully joined the government's G-Cloud 11 digital marketplace.
The firm's Novus solutions, which manage schedule and real-time data for fixed route bus services, as well as the scheduling and delivery of demand responsive trips, are approved for inclusion in G-Cloud's Transport and Logistics category.
With these solutions, Trapeze is the first organisation to offer a range of fixed route and demand responsive solutions via a single software platform on the G-Cloud framework.
Trapeze's Novus solutions include:
Novus-FX, which enables organisations to manage fixed route schedule data, and to create timetables and at-stop publicity information.
Novus-RT, for managing fixed route real-time information, taking feeds from operators or vehicles and presenting accurate arrival and departure information to passengers and downstream users.
Novus-DR, for the booking, scheduling and delivery of on-demand transport services, including repeat or one-off journeys.
The G-Cloud inclusion follows Trapeze's ongoing work for Transport for London (TfL), contracted in October 2018, where Novus is helping to deliver TfL's Future Bus System programme. Future Bus is a new technology solution for managing the capital's bus routes and schedule data, including management of disruption and service changes, and providing an online portal for managing communication with bus operators.
Trapeze's Novus technology is already used by many combined authorities and local authorities across the UK, including Strathclyde Partnership for Transport (SPT), Aberdeenshire Council and Surrey County Council.
Tim Porter, executive director with Trapeze Group in the UK, said: "Joining the G-Cloud framework is a great affirmation of Trapeze's commitment to developing the most useful, cost-effective, intuitive and innovative technology for the public sector."
"The Bus Services Act is altering operating models across the UK and with the addition of changes in consumer demand, many local authorities and public sector organisations find themselves having to manage increasingly responsive and dynamic services."
"It is therefore increasingly important for technology suppliers to be able to offer solutions for both fixed route and demand responsive solutions, and we look forward to helping more organisations achieve this through the G-Cloud framework."
About Trapeze Group
Trapeze delivers solutions that consider the full 360 degrees of passenger transport. Whether addressing the needs of a single department, an entire organisation, or the community, Trapeze provides some of the most advanced software, intelligent transportation systems and mobile technologies in the industry. Hundreds of government and commercial organisations across Europe, North America and Asia Pacific have turned to Trapeze to realise efficiencies, enhance the quality and scope of their services, and safely transport more people with less cost.