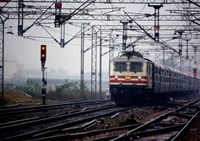 Unipart Rail have been appointed as the Lean Consultancy partner by MANCON, based in Virginia Beach, Virginia, USA. Likewise, MANCON have been selected by the Massachusetts Bay Transport Authority (MBTA) in Boston to support the management of its spare parts warehouses and depot stores for the region's bus and train network.
The overall contract is worth $28.4 million over 5 years for MANCON and Unipart Rail's Lean expertise will play a significant role in delivering the high service levels required by the end customer.
Unipart Rail has supported many public transport companies in Europe and Australia to improve their supply chain operational efficiencies by the use of the Unipart Way and Lean methodologies and the work with MANCON is the company's first major project gained in North America.
Karen Beardsley, Unipart Rail, Supply Chain Director said "This contract requires significant increases in response times for the delivery of parts from the stores to the fitters from 68 hours to less than 10. Additionally, inventory accuracy is required to improve from the current levels of 61% to over 95%."
Unipart Rail are planning to develop Lean Champions from both the MBTA and MANCON to ensure the improvements in stock accuracy, process efficiency and delivery of parts to the end user are sustained.
Rick Clarke, MANCON's President noted that, "Unipart Rail's successful track record providing logistics support to public rail agencies in Europe and Australia makes them an excellent teaming partner as we serve the MBTA. As a teaming partner in our proposal, Unipart Rail was one of the key reasons why MANCON was selected to provide Third Party Warehousing and Logistics Services to the MBTA."
About Unipart Rail
Unipart Rail is a supply partner to some of the world's best-known names. Our partners know us to be expert in the services we provide – giving them the confidence to pursue their business objectives, while we support them with bespoke solutions.
As our solutions are drawn from a portfolio of skills, delivered by over 800 expert practitioners in their fields, we craft unique services that dovetail perfectly with our customers. As part of the Unipart Group, with a turnover of £1bn, we support a large number of clients from blue chip companies to specialist suppliers.