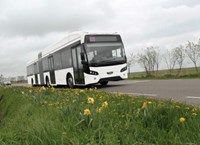 The largest electric bus fleet to be supplied by VDL Bus & Coach will take to Oslo's roads from January 2022. With the delivery of 102 Citeas, VDL Bus & Coach is contributing to an important objective of the Norwegian city: by 2028, public transport must be completely emission-free. The 83 Citeas SLFA-180 Electric and 19 SLF-120 Electric will cover a total of approximately 7 million clean kilometres per year.
"We are keen to use our knowledge and experience as a European frontrunner in electric public transport to contribute to Oslo's ambitious climate targets," says Frank Reichel, Managing Director VDL Bus & Coach Norway. "Our 40 electric Citeas already operating in Oslo and the 8 Citeas Electric used as shuttle buses at Avinor Oslo Airport have already driven nearly 2 million electric kilometres. We are extremely proud that the largest e-bus fleet in Norway will consist almost entirely of VDL buses. This is further proof that our strategy of proactively approaching the market in Norway is a successful one."
Operation by Norgesbuss
The operation in Oslo will be carried out by Norgesbuss from 9 January 2022. The 83 VDL-Citeas SLFA-180 Electric are equipped with a roof-mounted pantograph and the 19 Citeas SLF-120 Electric have a CCS charging point. The buses wil mainly be charged at the depot with a charging solution which provides a lot of flexibility. The electric buses will run south of Oslo, in the districts of Søndre Nordstrand, Nordstrand and parts of Nordre Follo. Some vehicles will be in use 24/7.
"Norgesbuss is one of the leading bus operators in Norway and we are working continuously to make public transportation more attractive for passengers," says Atle Rønning, CEO at Norgesbuss AS. "We offer solid, future-proof solutions. With the continuous transition to more zero emission operations, we are happy to have partnered with VDL for this tender. With their track record in large e-bus operations and our combined experience, we look forward to providing environment friendly transportation to even more passengers in Oslo."
100 million electric kilometres
The delivery of 102 electric Citeas to Norgesbuss, which operates for the public transportation authority Ruter, is the largest order for VDL Bus & Coach to date. This is 2 buses more than were delivered to the concession Amstelland Meerlanden, where 100 electric articulated Citeas have been in operation at and around Schiphol Airport in the Netherlands since April 2018.
VDL has been active in the field of electric transport for over 25 years. Since the introduction of the first Citea SLF-120 Electric in Geneva during the UITP Mobility & City Transport exhibition in 2013, VDL Bus & Coach has focused strongly on electric mobility. With now almost 800 buses in 10 countries and more than 150,000 kilometres in many European cities and regions every day, the magic limit of 100 million electric kilometres is in sight.
About VDL Bus & Coach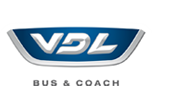 VDL Bus & Coach is your partner in developing and transitioning to smart and sustainable transport solutions that add value for people. Now and in the future. We endeavour to find innovative solutions in everything we do. Our concern is always for people and the environment, and we never shy away from pushing boundaries and challenging conventional thinking in order to achieve this.