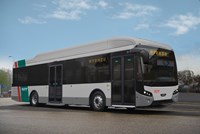 On 25 October 2018, RET Rotterdam and VDL Bus & Coach officially signed the contract for the delivery of 143 VDL Citeas. As part of the transition to more sustainable public transport, this award consists of 103 VDL Citeas SLE-120 Hybrid and 40 VDL Citeas LLE-120 with a fuel-efficient Euro 6 engine.
Earlier this year, in August, VDL Bus & Coach and RET signed an order for 55 VDL Citeas Electric, including the charging infrastructure. Starting in late 2019 the electric buses will be deployed for line services in Rotterdam, Schiedam and Vlaardingen and the hybrid and diesel buses will mainly be used for regional service in the Rotterdam region.
President and Chairman of the Board Willem van der Leegte of VDL Groep said, "Along with the award of 55 fully electric buses in July, the award of this concession for 143 VDL Citeas is a sign of RET's confidence in VDL. We at VDL are very proud to continue our long history of supplying buses to Rotterdam, a dynamic city known as a hub for transport and mobility. It is great to be part of that. We are also pleased that our buses will contribute to further CO2 reduction in the city and thus a cleaner Rotterdam."
Transition to cleaner public transport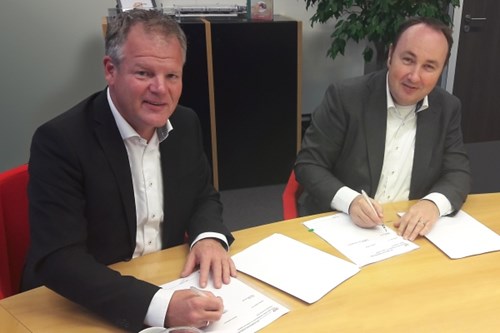 With the deployment of hybrid and lightweight diesel buses on regional lines in the Rotterdam region, a further step is being taken in the transition to cleaner public transport. The rear axle is driven by an electric motor for which the electric current either comes from the battery pack, in which case it is purely electric-powered, or the diesel generator. When the diesel engine is running, this charges the batteries too. In addition, recovered braking energy is also used to charge the batteries. In the zones where the diesel engine is running, the speed will be kept as constant as possible to maintain the lowest possible noise level.

The 40 Citeas LLE with a length of 12 metres stand out thanks to their very low kerb weight combined with fuel-efficient Euro 6 engines. This results in significantly lower fuel consumption compared to conventional buses and lower maintenance costs. The fuel savings not only result in lower operating costs but also significant reduction of the CO2 emissions. The diesel buses are equipped with a start-stop system that saves fuel because the diesel engine is shut off at stops or at standstill. At these moments the buses do not produce any noise, which makes for a more pleasant living environment.

Maurice Unck, CEO of RET, said, "With this contract we are taking another step in the sustainability of our bus fleet. Earlier this year we already awarded the order for delivery of 55 fully electric buses to VDL. With this step we are once again contributing to the shared sustainability objectives of the national government, the region and RET."
About VDL Bus & Coach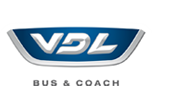 The core activities of VDL Bus & Coach consist of the development, manufacturing, sales and after-sales of a wide range of buses, coaches and chassis modules, the conversion or extension of mini & midi buses and the purchase and sales of second-hand buses. VDL Bus & Coach consists of multiple bus companies that operate cooperatively in the global market. Manufacturing takes place in the Netherlands and Belgium. VDL Bus & Coach places aspects such as quality, safety, durability, comfort, the environment, low fuel consumption and low maintenance costs in high regard.