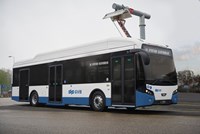 On 12 December, Amsterdam's public transport company GVB and VDL Bus & Coach signed the contract for delivery of 31 electric Citeas, with the option for 69 extra electric buses. VDL Bus & Coach is also responsible for implementation of the charging infrastructure.
The 31 vehicles will be used for urban transport in Amsterdam. The project was realised through close cooperation between Transport Region Amsterdam, as the grantor of the concession, the Municipality of Amsterdam, GVB and VDL Bus & Coach.
President and Chairman of the Board Willem van der Leegte of VDL Groep said, "We are very proud that through the delivery of our electric public transport buses we will contribute to further CO2 reduction in the city and thus a cleaner Amsterdam. GVB's ambitions to provide electric service are perfectly aligned with those of VDL to make a significant contribution to the electrification of bus transport in the Netherlands. It is, of course, especially pleasing to be supplying electric buses to our capital city. This renewed cooperation with GVB symbolizes the mutual trust between our organizations."

Alexandra van Huffelen, managing director GVB, said, "This is the first step towards making our bus fleet more sustainable. I am proud that our first 31 electric buses from VDL will now be arriving. As an urban transport operator, taking this step means we are contributing to cleaner air in Amsterdam and the reduction of our own CO2 emissions. In the coming years we will replace our entire bus fleet, some 200 vehicles, with zero emission buses that we can use to transport our passengers comfortably and cleanly."
About VDL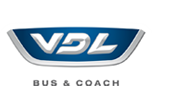 The core activities of VDL Bus & Coach consist of the development, manufacturing, sales and after-sales of a wide range of buses, coaches and chassis modules, the conversion or extension of mini & midi buses and the purchase and sales of second-hand buses. VDL Bus & Coach consists of multiple bus companies that operate cooperatively in the global market. Manufacturing takes place in the Netherlands and Belgium.