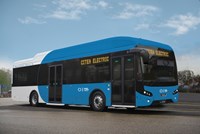 In autumn 2018 VDL Bus & Coach expanded its electric Citea product range with the Low Entry variants.
Finnish public transport company Tammelundin Liikenne Oy was the first customer to place an order, for 2 VDL Citeas SLE-129 Electric. In August 2019 the buses will be put in service on lines 90 and 96 in the Vuosaari region of Helsinki, as direct replacements for the current diesel buses on these lines. During the evening and night the buses will run to Helsinki Central Station.
"Making public transport more sustainable plays a major role in the transition to a healthier living environment. As a public transport company we believe it is important that we do our part to make Helsinki a sustainable city. It makes us proud to be the first public transport company in Finland to purchase electric buses on a commercial basis and to do so in collaboration with VDL Bus & Coach," said Launo Elers, Managing Director Tammelundin Liikenne Oy.

"With this first order for the Citea SLE-129 Electric, Tammelundin Liikenne demonstrates its confidence in VDL Bus & Coach as a transition partner and market leader in the field of electric public transport. We are proud that in addition to the 22 VDL Citeas LLE the customer already has in operation we are now able to supply the first VDL Citeas SLE Electric, and look forward to further cooperation in the future to boost Helsinki's sustainability," said Henrik Mikkola, Managing Director VDL Bus & Coach Finland Oy.
About VDL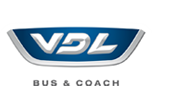 The core activities of VDL Bus & Coach consist of the development, manufacturing, sales and after-sales of a wide range of buses, coaches and chassis modules, the conversion or extension of mini & midi buses and the purchase and sales of second-hand buses. VDL Bus & Coach consists of multiple bus companies that operate cooperatively in the global market. Manufacturing takes place in the Netherlands and Belgium.