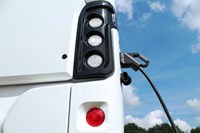 VDL Bus & Coach has extended its Citea Electric product range with two new Low Entry variants, with a length of 12 and 12.9 metres. The Citea SLE Electric benefits from the new generation of battery packs and can be fitted with a variety of charging systems. The first VDL Citea SLE Electric will go into operation in 2019.
The expansion of the VDL Citea Electric range with the addition of the Low Entry variants is a logistic step forward in increasing the sustainability of public transport. The new Low Entry Electric length variants, just like their diesel counterparts, are ideal for city and local transport applications, offer a variety of door configuration options and a flexible interior layout. Both SLE Electric versions are the perfect complement to the Citea LLE-99 Electric, at present mainly deployed on regional lines in the Netherlands and Luxembourg.

The Citea SLE Electric is equipped as standard with the new 216 kWh battery pack, and as an option can be fitted with the new 288 kWh battery pack. This provides the VDL Citea SLE Electric with an action radius of between 100 and 200 kilometres, without requiring top-up charging. Both the 12 and the 12.9 metre-length variants come as standard with a CCS plug. As an option, the Citea SLE Electric can be equipped with a roof-mounted or inverted pantograph, with a capacity of up to 450 kW.
These new variants provide VDL Bus & Coach with an even more extensive range of configurations to further support the transition to sustainable public transport. Thanks to the high-quality batteries and smart charging solutions, it is possible to achieve an operating distance of up to 500 kilometres per day. The expansion of the VDL Citea Electric range with the Citea SLE Electric offers operators and even higher degree of flexibility and more options for achieving a perfect match with their deployment requirements and operating preferences.
About VDL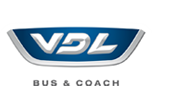 In a globalized world it is VDL's goal to enhance people's mobility. We achieve our goal by providing a full range of buses and coaches that serve the passengers needs, whether they travel cross country, in between metropolises, or within the city. Our corporate talents are focussed on the development and manufacturing of products that put quality and efficiency, customers demands and passengers wishes first. The Netherlands and Belgium remain our home base, because the foundation of our quality and experience lies here. The market for our sales force is the global market. We strive to be among the top three bus and coach manufacturers.