Mobile Ticketing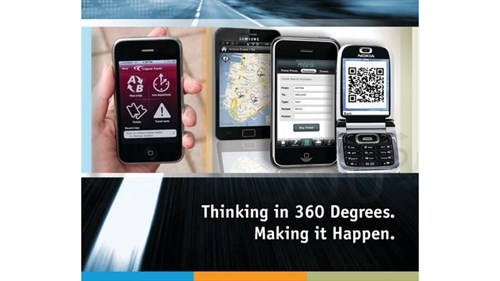 By combining ticket purchase and delivery with trip planning and enhanced with real time information on departures and delays, the mobile phone can become the key that unlocks the door to easier public transport trips.
Trapeze Mobile Ticketing is a secure application that includes mobile apps for passengers to purchase and redeem tickets and a sophisticated back office administration suite for agencies to ensure a safe environment for its customers.
Trapeze offers the most flexible solution in the market. The application works across all platforms, on all smartphones as well as on all Internet-enabled mobile phones.
Passengers can use this solution to purchase a wide range of tickets via their mobile phone or smartphone and pay directly through the application via debit card, credit card or pre-payment/promotion card.
Once a ticket is purchased, passengers can choose how to show the transit operator that the ticket is valid. It can appear on the device's screen as a visible ticket, bar code to be scanned, or redeemed via Near Field Communications (NFC). The ticket is then stored on the phone & server(s) securely. If the ticket is valid, a beep or light flash confirms to vehicle operator and passenger that the ticket has been accepted.