North America is an important growth market for the voestalpine Group. Future railway infrastructure projects offer significant potential
North America is an important growth market for the voestalpine Group. Future railway infrastructure projects offer significant potential.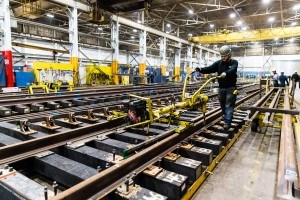 North America is an important growth market for voestalpine; all four voestalpine Group divisions are represented here, with 36 companies at 68 locations. voestalpine plans to triple its revenue in the promising North American market to EUR 3 billion by 2020.
Upswing in the railway sector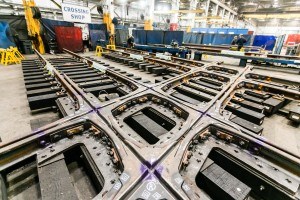 The railway infrastructure sector will play a very important part in this growth, for the world's most economically important rail network is located in North America. It extends across the USA and Canada, together forming the second largest rail network in the world. More than 250,000 km of track has been laid in the USA alone, representing a fifth of global track capacity. However, for a long time, the American rail network has been neither extended nor maintained, so that significant levels of investment are now required in sectors including local traffic and rail cargo.
Future railway infrastructure projects in North America offer significant potential for voestalpine companies active in the railway and turnout technology sectors. The Metal Engineering Division already generates the majority of its non-European revenue in North America, and this will increase further in the future.
voestalpine Nortrak trackwork components and turnout technology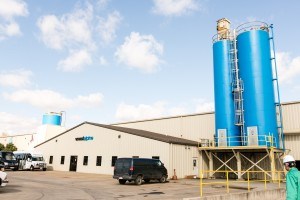 voestalpine Nortrak Inc. is the largest company belonging to the Metal Engineering Division in North America. With a market share of more than 40 percent, the 100-percent voestalpine VAE GmbH subsidiary is a leading provider of trackwork components and turnout systems. Its focus lies in special rail solutions and complex turnout concepts, including those for the high-speed and heavy-load sectors:
High-speed sector: The High Speed Rail sector has specific requirements. voestalpine Nortrak produces rails for the high-speed sector, as well as offering customized products and special services to the North American market.
Rail freight: Nortrak customers in the rail freight sector who specialize in coal transportation include Class 1 railroad companies such as Union Pacific Railroad (UP), Burlington Northern Santa Fe (BNSF), and CSX Transportation—some of America's most significant rail freight companies.
Around 1,000 employees work at the nine production, sales, and service locations for major customers in the USA, Canada, and Mexico.
Competitive advantage through research & development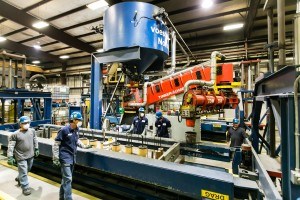 By using state-of-the-art technologies, voestalpine has a clear competitive edge when it comes to producing high-quality products. This secures the company's position as a global market leader in turnout technology and special rails, a position it intends to consolidate further.
As Austria's most research-intensive industrial company, voestalpine employs around 760 R&D staff around the globe and has registered approx. 3,500 patents. As well as developing roll-formed parts and components for aviation (including fastener rails for Airbus), the focus of activities at the three R&D sites in North America lies in optimizing manganese steel frogs for the heavy-load sector.
About voestalpine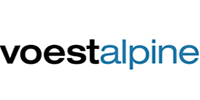 As European market leader and innovation pioneer with a worldwide reputation, voestalpine has played a decisive role in the development of modern railway rails. Building on this competence advantage we exclusively produce rail products of the highest quality and launch new problem solutions on an ongoing basis in the markets.
Sustainable and measurable customer benefit by a significant increase of the track performance, while the life-cycle costs are considerably reduced, is at the core of all our activities.
For this purpose we combine leading edge technology with decades of experience and comprehensive system competence, thus offering our customers worldwide an outstanding benefit package.