Innovation in Engineering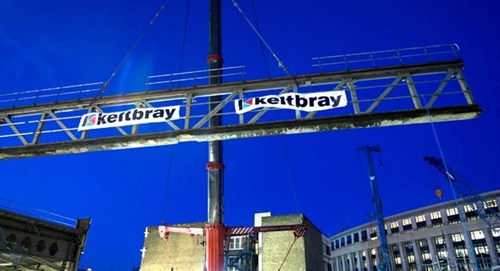 Keltbray is the UK's leading specialist engineering, construction, decommissioning and environmental services business.
The company provides fully integrated services to meet the needs of diverse and complex projects, be it the Shard in London, a new golf course at the Ageas Bowl in Southampton, decommissioning of Bradwell Nuclear Power Station in Kent or power supply upgrade on the West Coast Main Rail Line. We are committed to engineering innovation and industry leadership in Health, Safety, Quality and the Environment.
Our in-house capability, from engineering design to delivery and training commitment focuses the business on excellence and on providing value to our clients, thereby fostering long lasting relationships and partnerships.
The company undertakes work to award winning standards, is accredited to national and international standards with a commitment to training and development. Keltbray Group has three main reporting business streams, including Demolition & Civil Engineering, Rail and Environmental Materials Management. The company dates back to 1976 and has nationwide coverage.
Company information
Headquarters location Portsmouth Road, St Andrew's House
KT10 9TA Esher
United Kingdom

Office locations
Riverside Industrial Park, Unit 1
CF37 5TG Treforest Industrial Estate
United Kingdom

Aston Lane North, Vale House
WA7 3PE Preston Brook


Some facts
Solutions
Infrastructure / Railway Construction
Maintenance
Overhead Lines
Rails